Introduction of the booklet and movie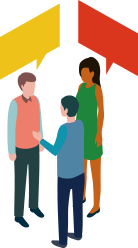 SDGs
Booklet
We compiled the booklet using LIMEX, a new substitute material with consideration for environmental issues. The booklet will be available at the branches of The Bank of Yokohama and The Higashi-Nippon Bank.
The booklet is also available in WEBBOOK.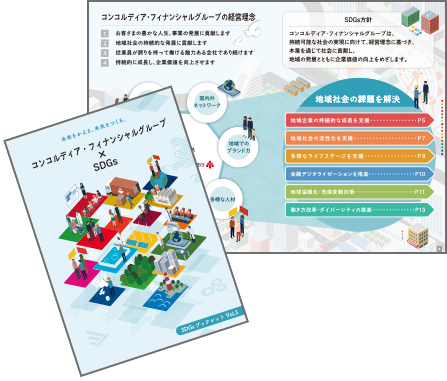 The SDGs
for Beginners booklet
The Bank of Yokohama compiled the "SDGs for Beginners: Lean Three Key Words to Change the Future!" for children, who are the bearer of the future world. The booklet explains the current situation in the world and introduces the examples of global initiatives, helping the children and adults learn about SDGs
The booklet is available at the branches of the Bank of Yokohama.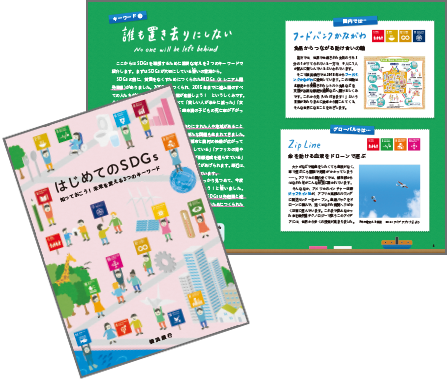 Worksheet
Let's think of the SDGs actions you can take with your friend and family!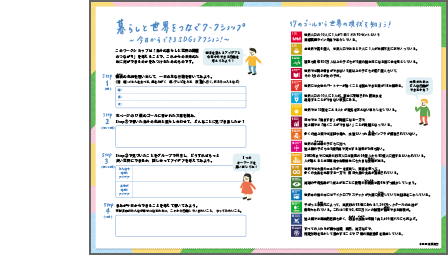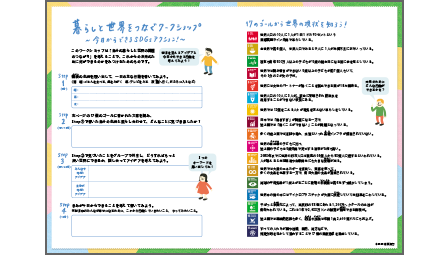 The SDGs Movie
The SDGs for Beginners booklet (6 minutes and 14 seconds)
The video introduces the important three keywords to help understand SDGs.
---
Chapter: Things we can do (60 seconds)
The video intelligibly explains the Group's SDGs initiatives.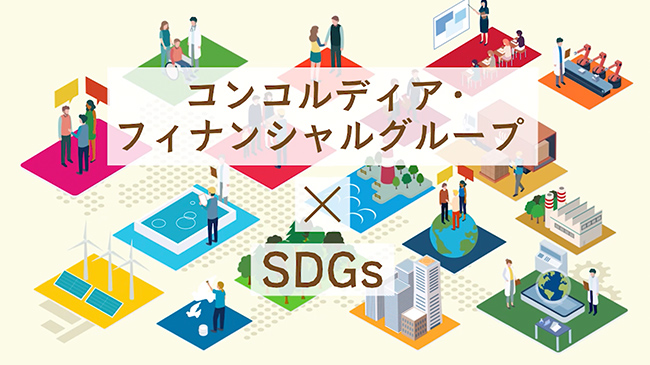 Chapter: Cashless Service
(30 seconds)

Chapter: Financial Literacy
(30 seconds)

Chapter: Environmental Protection
(30 seconds)

Chapter: Active Role of Women
(30 seconds)
※The videos may not be streamed under some settings.