Sustainability Management System Materiality
Sustainability Management System
Materiality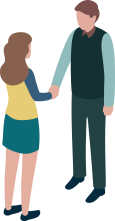 The Concordia Financial Group
Sustainability Initiatives and Individual Business Strategies
A cycle of regional development and company growth to further strengthen the management base
Creating common value for the company and the region through our core business and achieving sustainable growth together with the region
As a regional financial institution, the Concordia Financial Group aims to become a bridge between all stakeholders, and to engage in corporate activities aimed at solving social issues, thereby achieving sustainable growth and development together with local communities.
The target for achieving the SDGs is 2030, but we will continue to build a sustainable society beyond that date through our corporate activities, which include revitalizing local economies, community development, support for enriching people's lifestyles, and environmentally conscious initiatives.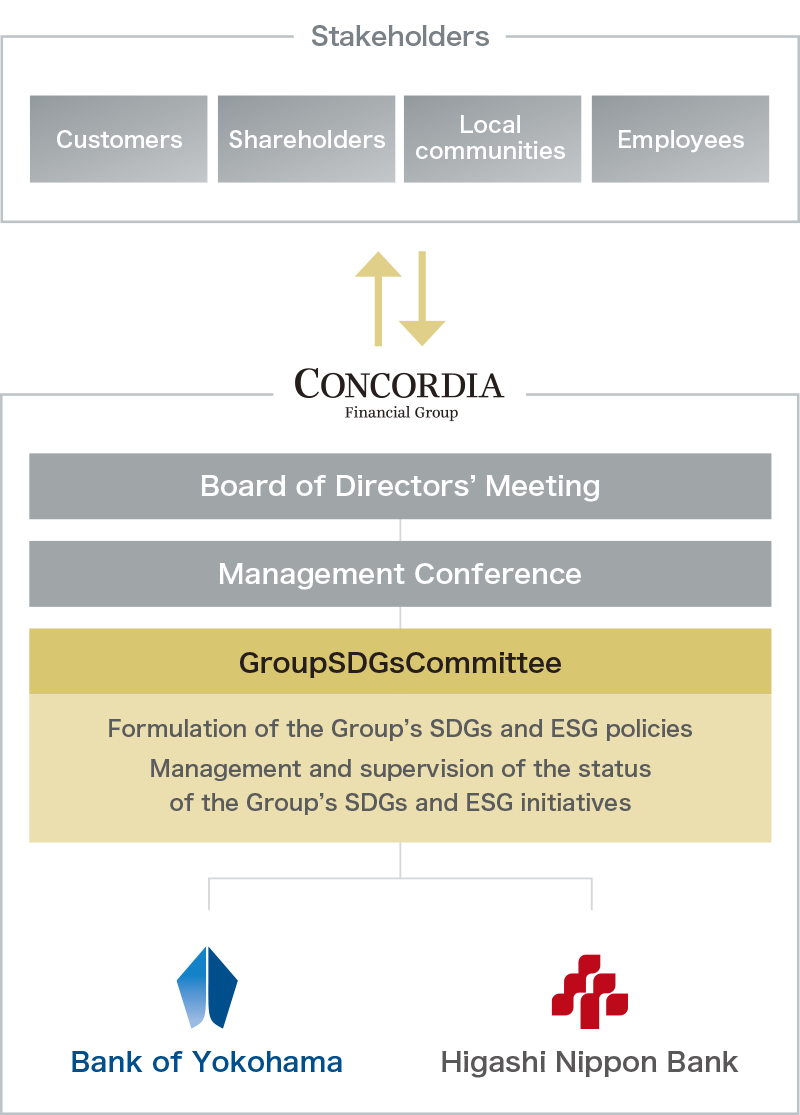 Identification of the Group's Materiality
Materiality Identification Process
In the Group SDGs Committee, the Company examines and discusses the priority of issues to be addressed by the Company from the perspectives of the degree of impact on stakeholders and the significance of social presence as a regional financial institution. It has established the '6 materialities' that the Group should work on to create a sustainable society.
Based on materiality, the director in charge of SDGs promotion and each business unit work together to promote business strategies.
Materiality/

Related goals

ESG/

Specific examples of initiatives

Supporting Sustainable Growth of Local Businesses

Social

■ Trouble-free financial support
■ Providing a wide range of solutions
■ Supporting trouble-free business succession

Lifestyle-support in the age of centenarians

Social

■ Support according to life sta
■ Supporting the children who will carry the future of the region
■ Financial and economic education

Revitalizing the local economy

Social

■ Supporting the development of prosperous communities
■ Regional revitalization in cooperation with local governments
■ Regional revitalization in collaboration with universities

Promoting financial digitization

Social

■ Building more convenient branch channels
■ Promoting the cashless society
■ Improving services through digital technology

Measures against global warming and climate change

Environment

■ Environmental considerations in investment and lending
■ Environmentally conscious corporate activities
■ Addressing climate change

Workplace reform and diversity promotion

Governance

■ Respect for human rights and creation of a rewarding workplace
■ Becoming a company where diverse personnel can thrive
■ Development of personnel to meet customer expectations